Symposium for the Next Generation of Stem Cell Researchers 2022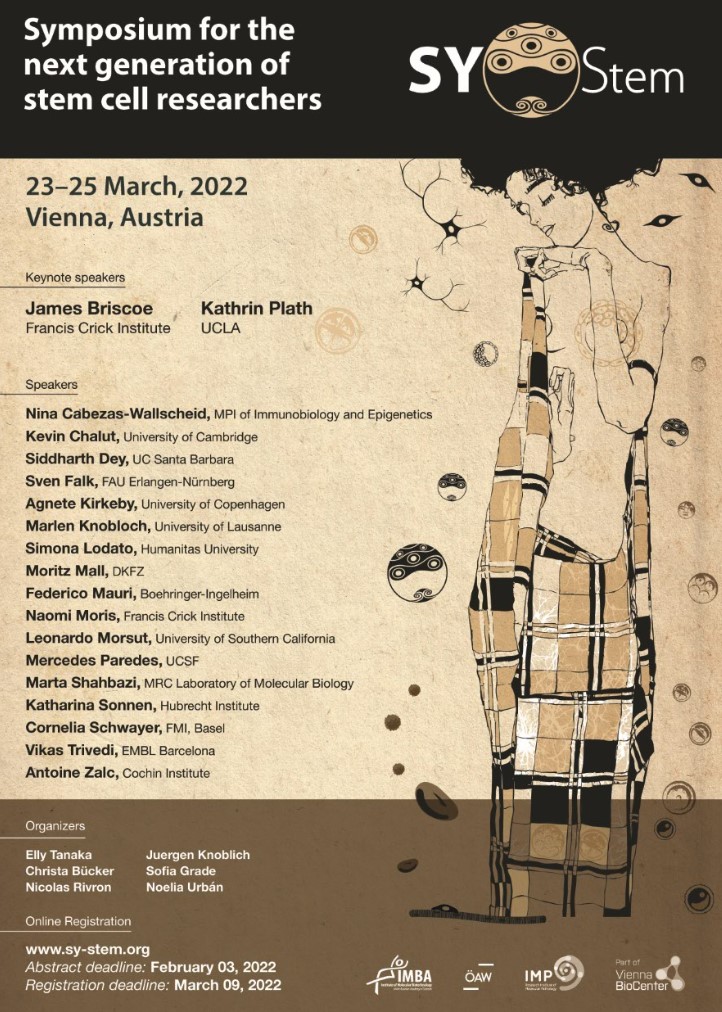 Symposium for the Next Generation of Stem Cell Researchers 2022
we are excited to announce the 2022 SY-Stem symposium. Next year the meeting will again take place as an in-person event in Vienna, Austria.
From 23rd to 25th March 2022 we will discuss once more the latest advances in stem cell biology. The meeting will be held jointly by IMBA (Institute of Molecular Biotechnology) and IMP (Institute of Molecular Pathology) at the Vienna BioCenter (VBC), Austria.
The main aim of SY-Stem is to serve as a platform for young researchers in the development and stem cell fields to share ideas and experiences. Many of the speakers are junior group leaders or even postdocs about to start their independent research. This reflects also on the atmosphere of the symposium, which last year was extremely participative and relaxed while maintaining a very high level of scientific excellence.